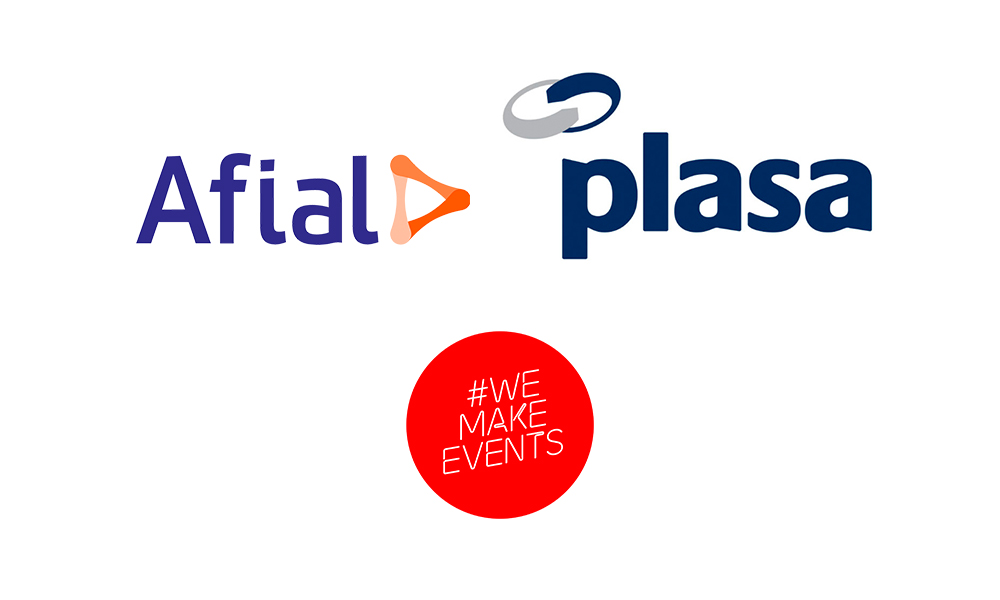 AFIAL & PLASA announce a collaboration agreement between both associations. AFIAL, the most important national audiovisual association on the Spanish scene, and PLASA, the international association from the United Kingdom, one of the oldest and with the longest experience in the European continent, reach an agreement to strengthen collaboration that, after more than a year of joint work in the movement created by PLASA, #WeMakeEvents & #HacemosEventos. AFIAL and PLASA have decided to continue this successful relationship by expanding it with more projects and initiatives in common that will be announced soon.
PLASA will be represented at AFIAL 2021 participating in its conference program and will have the presence of its Managing Director Peter Heath, Director Nicky Greet and Koy Neminathan of Avolites, who is a board member of the organization.
They will present the activations that the #WeMakeEvents movement has done over the last year, and the explain the roadmap of this international community going forward, taking place in the '#wemakeevents/#HacemosEventos hub' located on the middle floor of the Recinto Madrid Arena Campus.
This agreement between the two associations will bring benefits for the members of AFIAL & PLASA. This collaboration was born from a solid and necessary union during the pandemic, that has evolved allowing the associations to continue to work intensely to support their members and the sector.
More details of this joint initiative that both organizations are undertaking will be revealed shortly,
Don't miss out on what PLASA has to say about #wemakeevents, its recent anniversary and the recovery of the sector.
We will be waiting for you at #wemakeevents/#HacemosEventos hub – Stand 32!